30th: Others saw 33 Whooper Swans flying south over Treshnish,
29th: 3 Pale-bellied Brent Geese and 12 Swallows at Croig, 3 Black-headed Gulls at Croig and later at least 3 at Langamull, 1 Black-tailed Godwit and 1 Lapwing at Langamull. 1 'Greenland Wheatear' on Langamull machair and another inland near the house, 1 Whooper Swan flying from Langamull over Frachadil and then over Ensay, skein of 114 Pink-footed Geese flying south from Langamull and at same time 19 flying south from Sunipol.
I bumped into lichen experts Brian and Sandy Coppins at Penmore Mill and they told me they had seen House Martins at Salen.
1 Common Hawker at Ensay Burn cattle-grid.
27th: 2 Balearic Shearwaters at Fort Ensay at 4.30. Presuming that strong south-westerly winds would not bring in anything unusual I decided to take a look at Croig but as soon as I got to the coast at Ensay Fort I saw a stream of Gannets (about 20) heading east and decided to stop and take a look. Almost immediately I saw 2 shearwaters behind some of the Gannets. I was hoping for Sooty Shearwaters and at first I thought perhaps they were as the first impression was of very dark birds with no immediately visible white but they didn't look big or long winged enough. They looked stocky and short winged. Then they banked and I could see a white blended belly patch with no other white on the body (dirty belly patch was the word that sprung to mind). In the split second view I couldn't see any white on the underwing at all. I was looking down from the cliffs on the raised beach so had a much better view of the belly than the underwing and only had about a 10-20 second view before they were out of sight. I watched for another 90 minutes but only saw Gannets (much fewer than earlier) and Kittiwakes.
Others saw 30+ Golden Plovers at haunn and 7 below Treshnish House
26th: 2 Black-throated Divers in Calgary bay, 2 'Greenland Wheatears' at Langamull,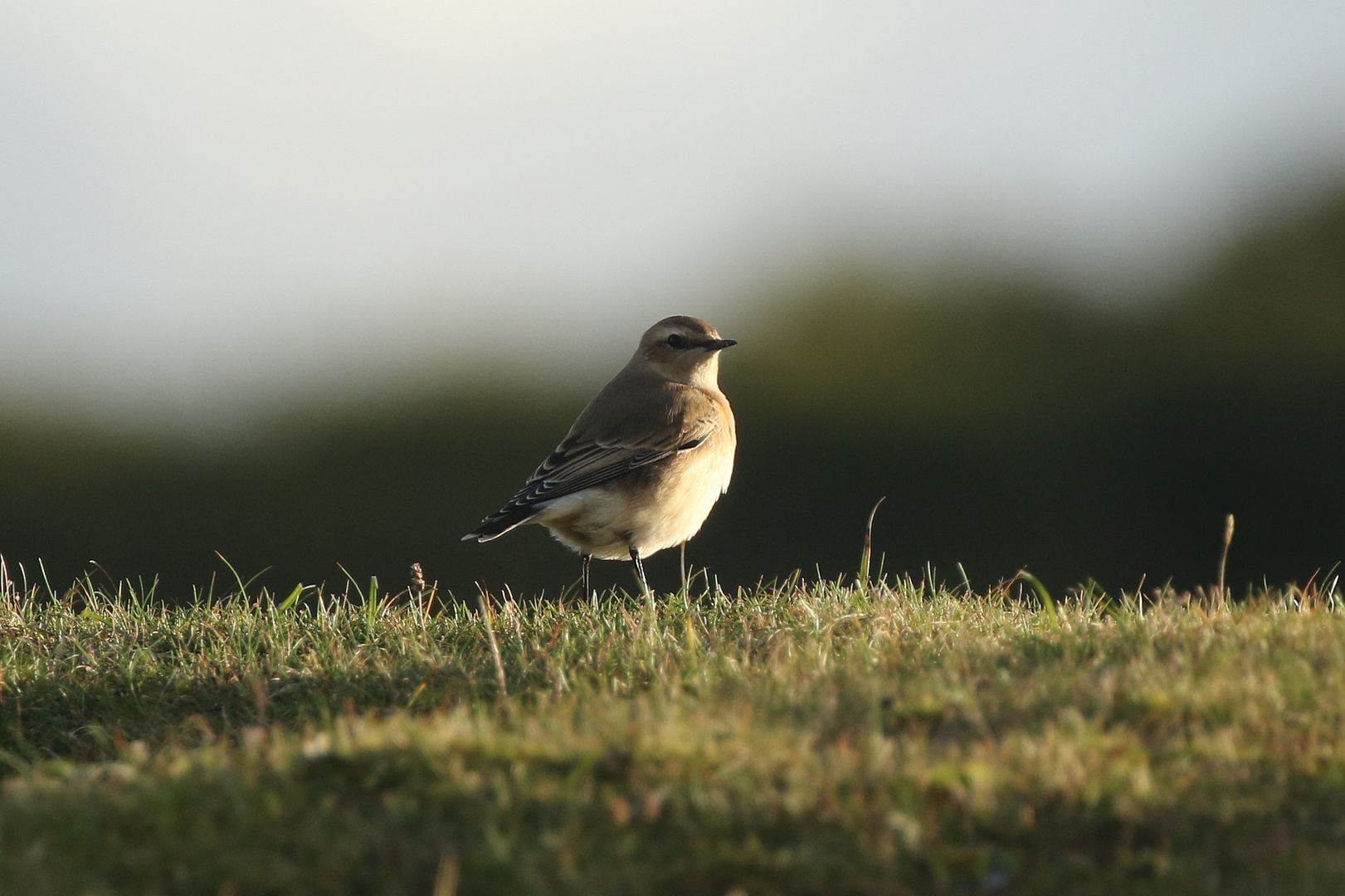 1 Grey Wagtail at Bennan.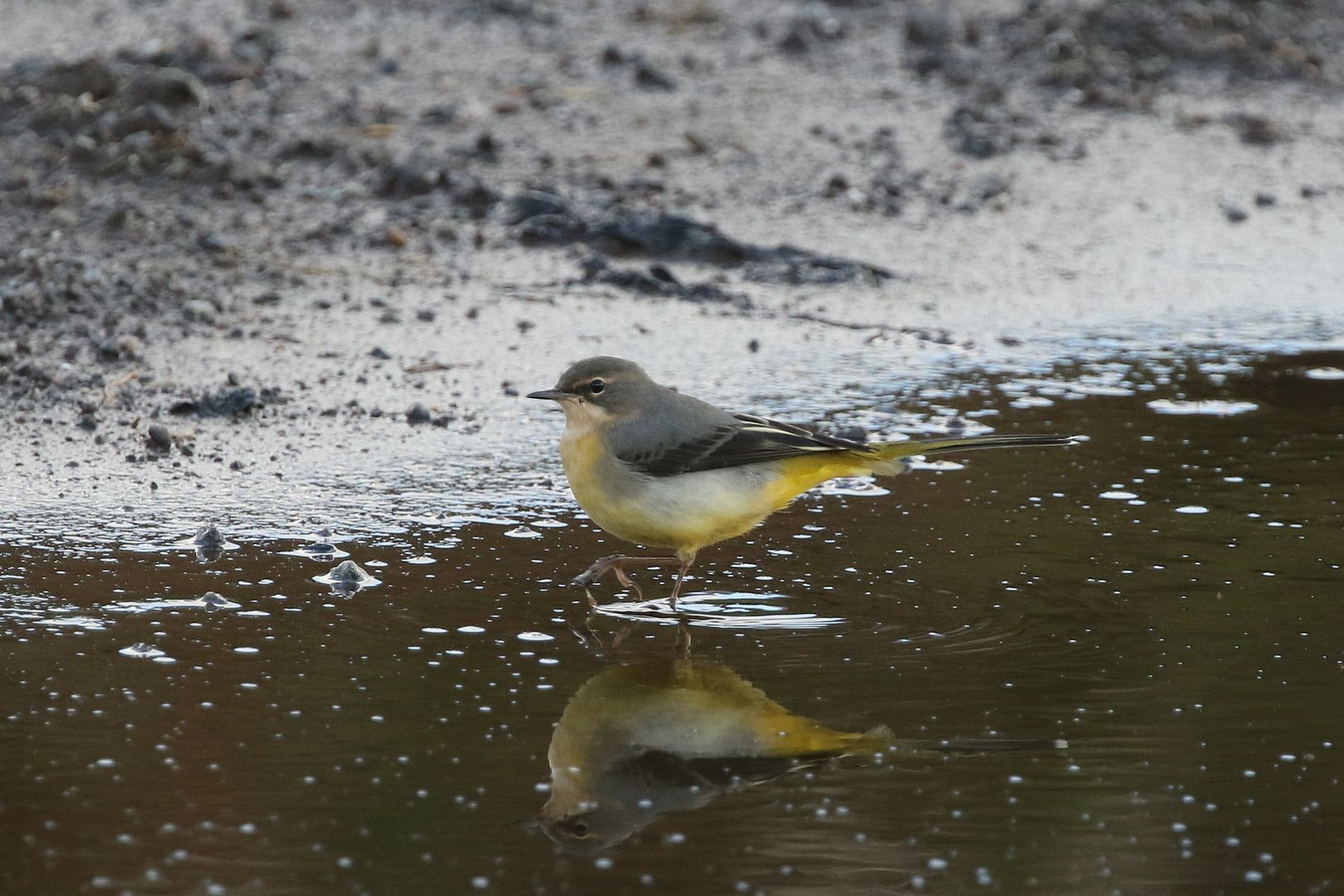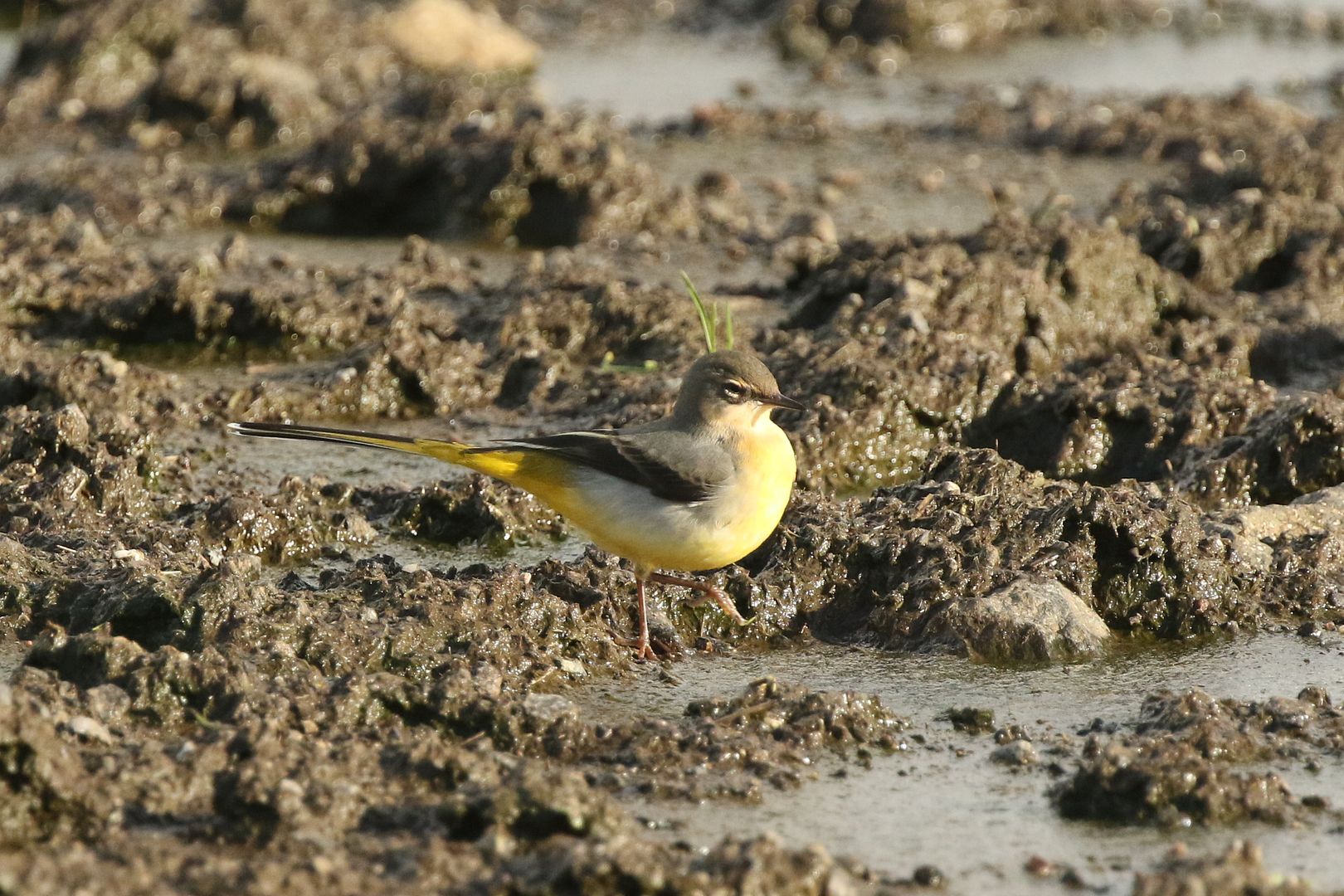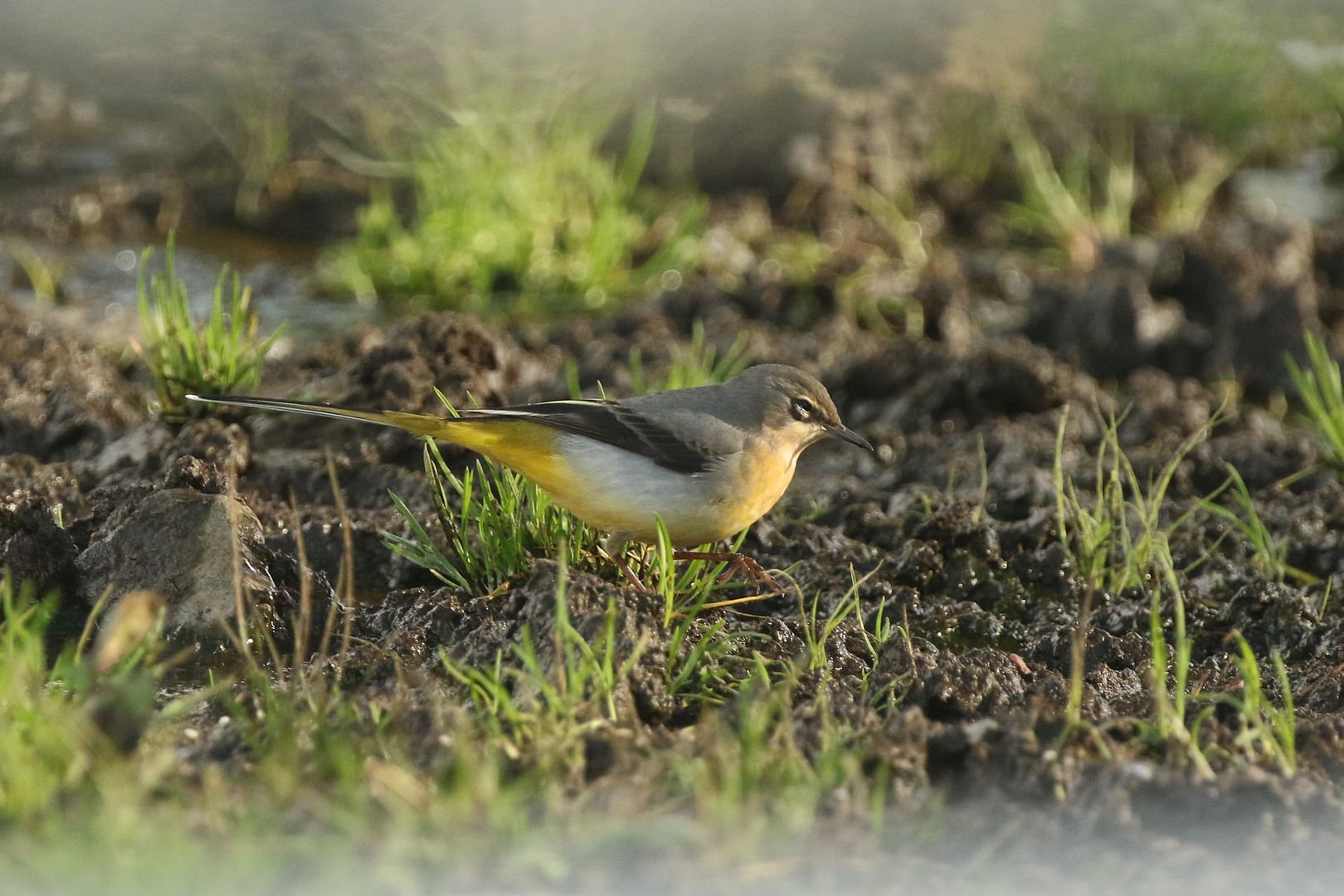 Heron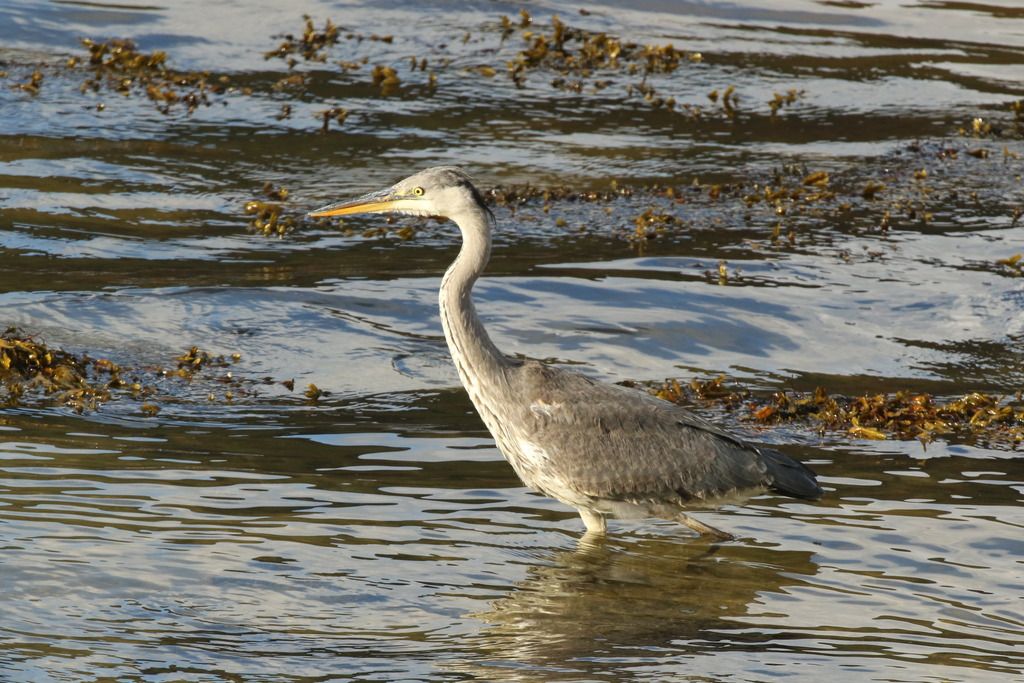 Otter at Langamull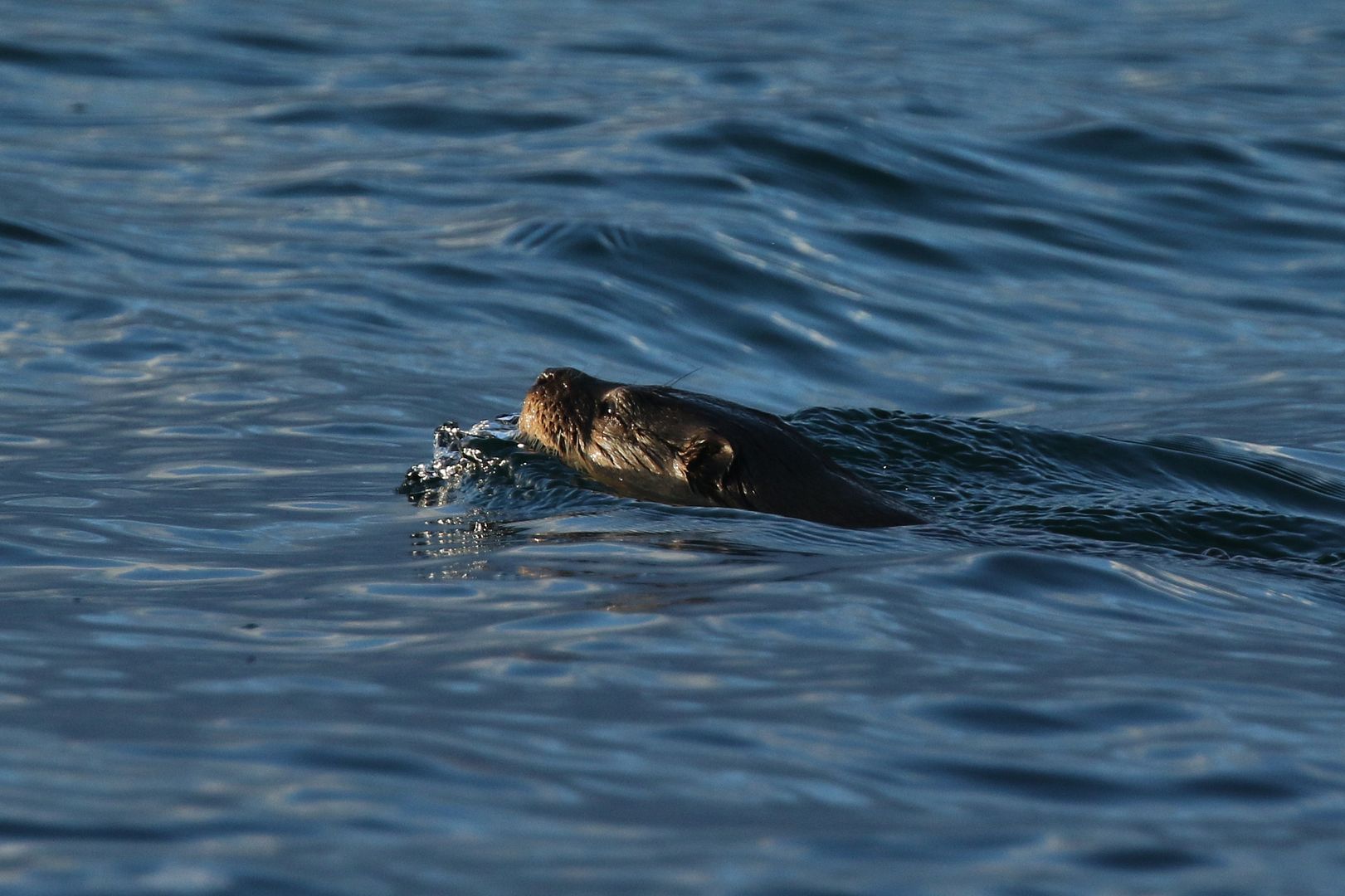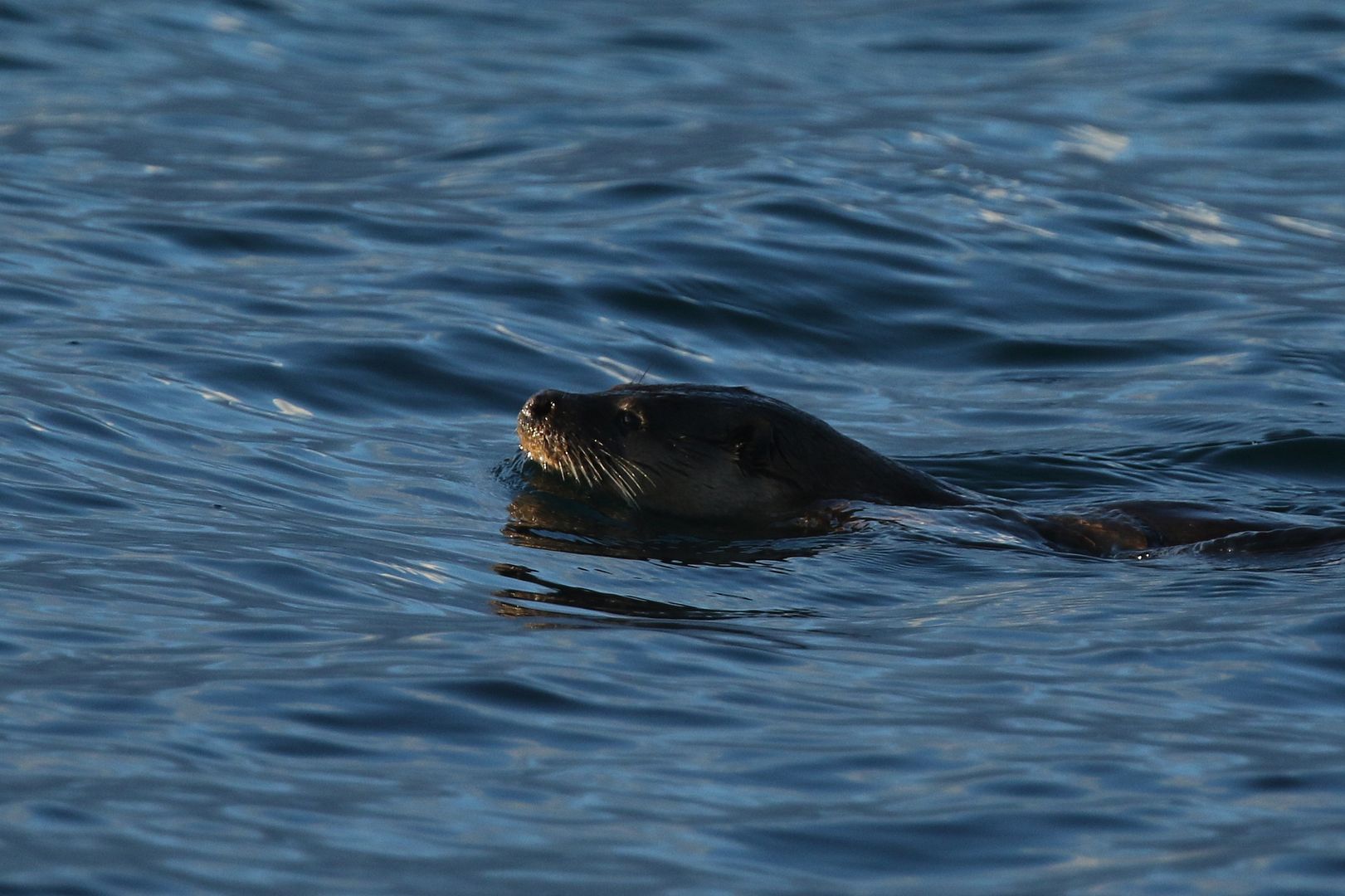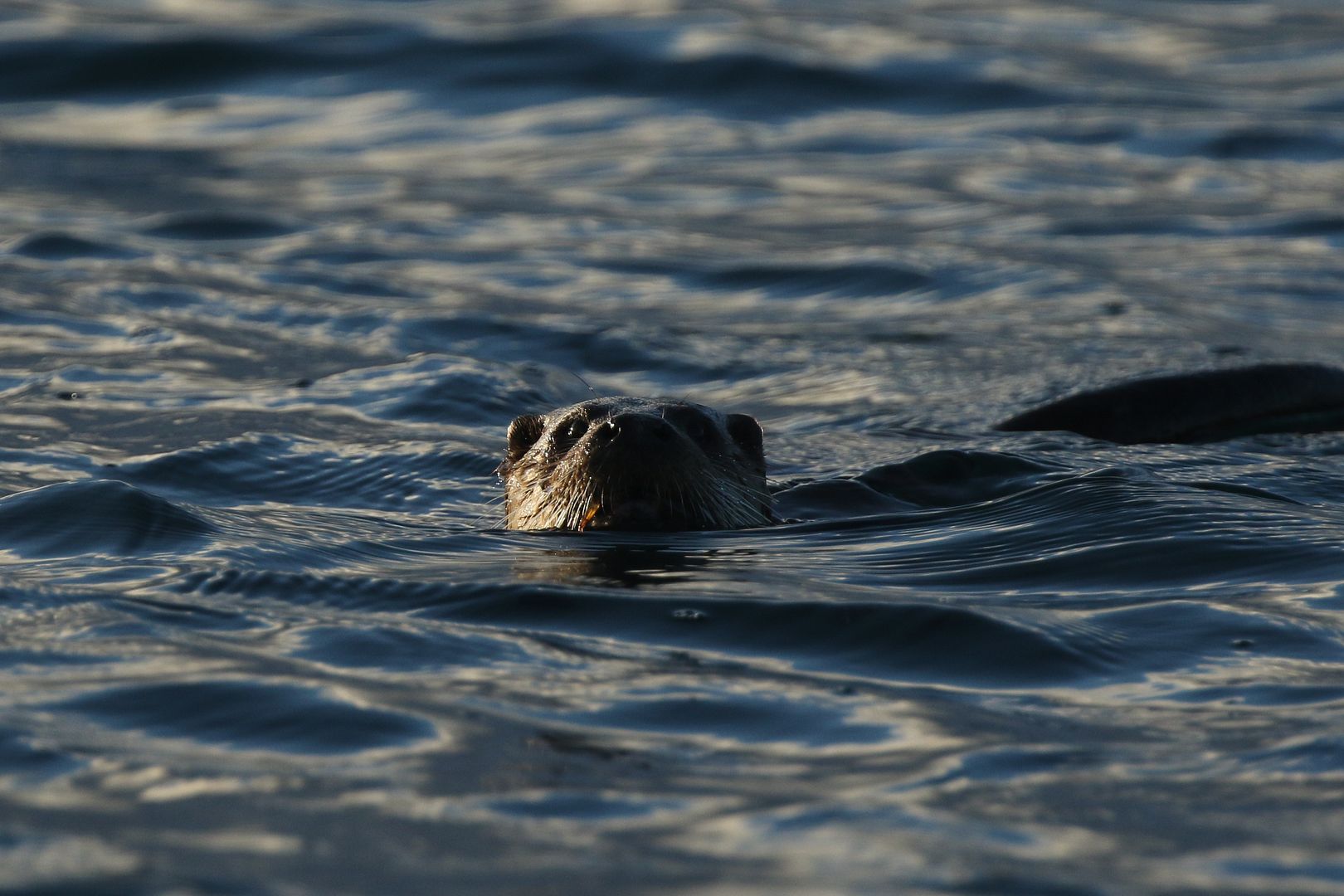 25th: 1 'Greenland Wheatear' at Langamull, 2 Turnstones at Lainne Sgeir, Calgary and 1 at Langamull, 4 Lesser Black-backed Gulls over Treshnish wood, 1 Grey Wagtail at Bennan and 1 ring-tailed Hen Harrier at Bennan/Langamull.
At least 1 Cryptic Bumblee bee queen in our garden.
24th: 1 Swallow around Treshnish farm buildings (possibly entering one of them).
22nd: 3 Bar-tailed Godwits at Killiechronan. Swallows at several places around Mull including Craignure.
20th: 5 Pale-bellied Brent Geese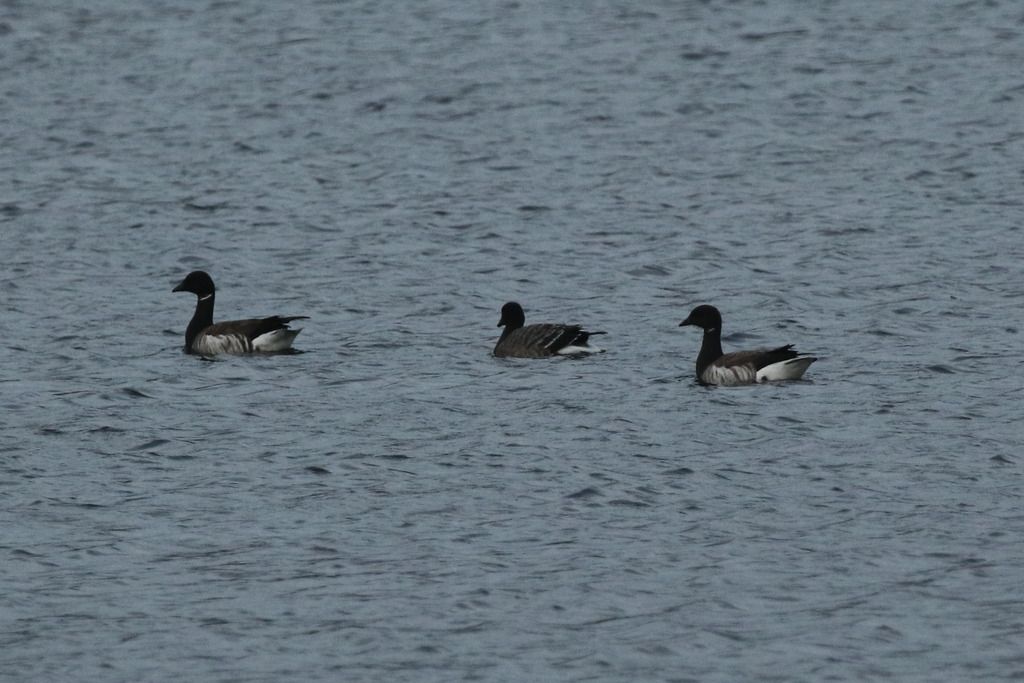 and 2-3 House Martins at Croig (oysterbeds). 2 Swallows at Calgary.
I am quite chuffed that this submission to irecord of a Cryptic Bumblebee was accepted. Only the queens can be separated from others in the White-tailed Bumblebee complex and even then it is not apparently 100% reliable. The front band has an isolated spot below the wing base. DNA tests are needed for identification of the workers and males of this newly recognised species. I have many photos of this isolated spot in large bees of this complex which I presumed were queens but wasn't sure. This bee was large enough for me to be absolutely sure it was a queen.


I am pretty sure this is a male of the White-tailed Bumblebee complex (excluding Buff-tailed?).
As far as I understand, because of the extra abdomen band, it is either Cryptic, Northern White-tailed or White-tailed Bumblebee. Due to the recent separation of Cryptic it is not known if White-tailed Bumblebee occurs in Scotland. Strangely this was only given as plausible by an irecord referee.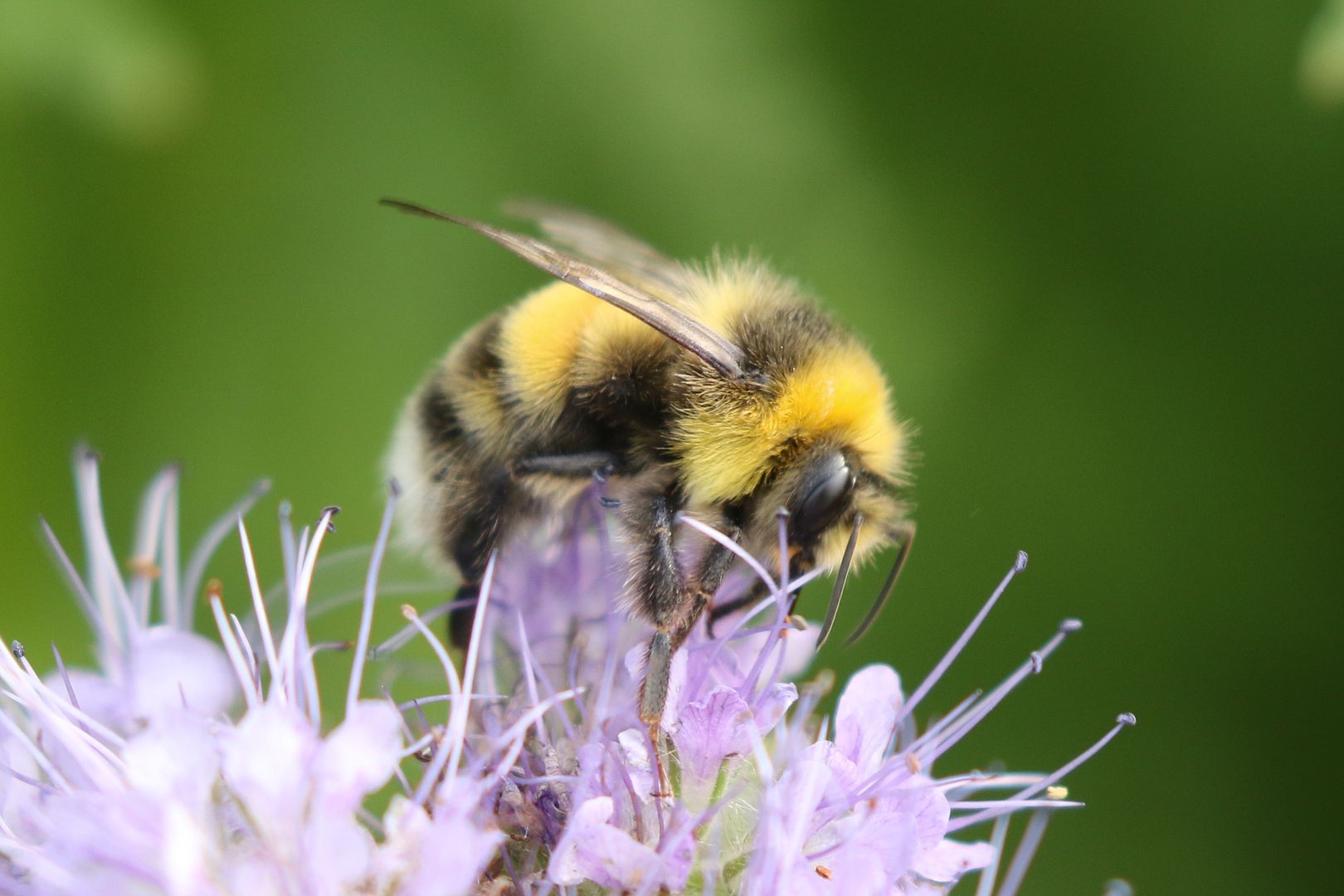 19th: 5 Bar-tailed Godwits at Langamull. 1 Swallow over Treshnish wood.
White-tailed Eagle just after catching a fish at Langamull. A terrible shot but my first.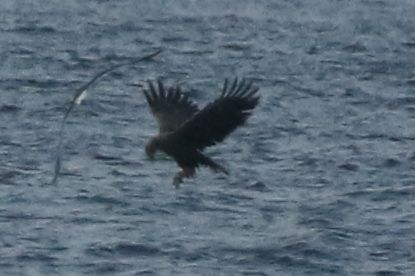 Buzzard


18th: 5 Bar-tailed Godwits, 2 Turnstones & 1 Wheatear at Langamull, c90 Greylag Geese at Langamull / Bennan & 2 Sanderlings at Lainne Sgeir, Calgary. Swallows still around Treshnish wood and Calgary.
17th: 5 Bar-tailed Godwits at Langamull (I was on the Croig side of the burn at high tide and so couldn't see any Wheatears) & 2 Sanderlings at Lainne Sgeir, Calgary.
Swallows still around Treshnish wood although I didn't see any entering the farm buildings
I thought I'd finally managed to find Heath Bumblebee in our garden which is very much like Garden Bumblebee which both have an extensive central band but in Heath the face is short. I am told this isn't a Heath but a male of the White-tailed Bumblebee complex. The central band extends onto the second segment of the abdomen. In Heath it is only on the first.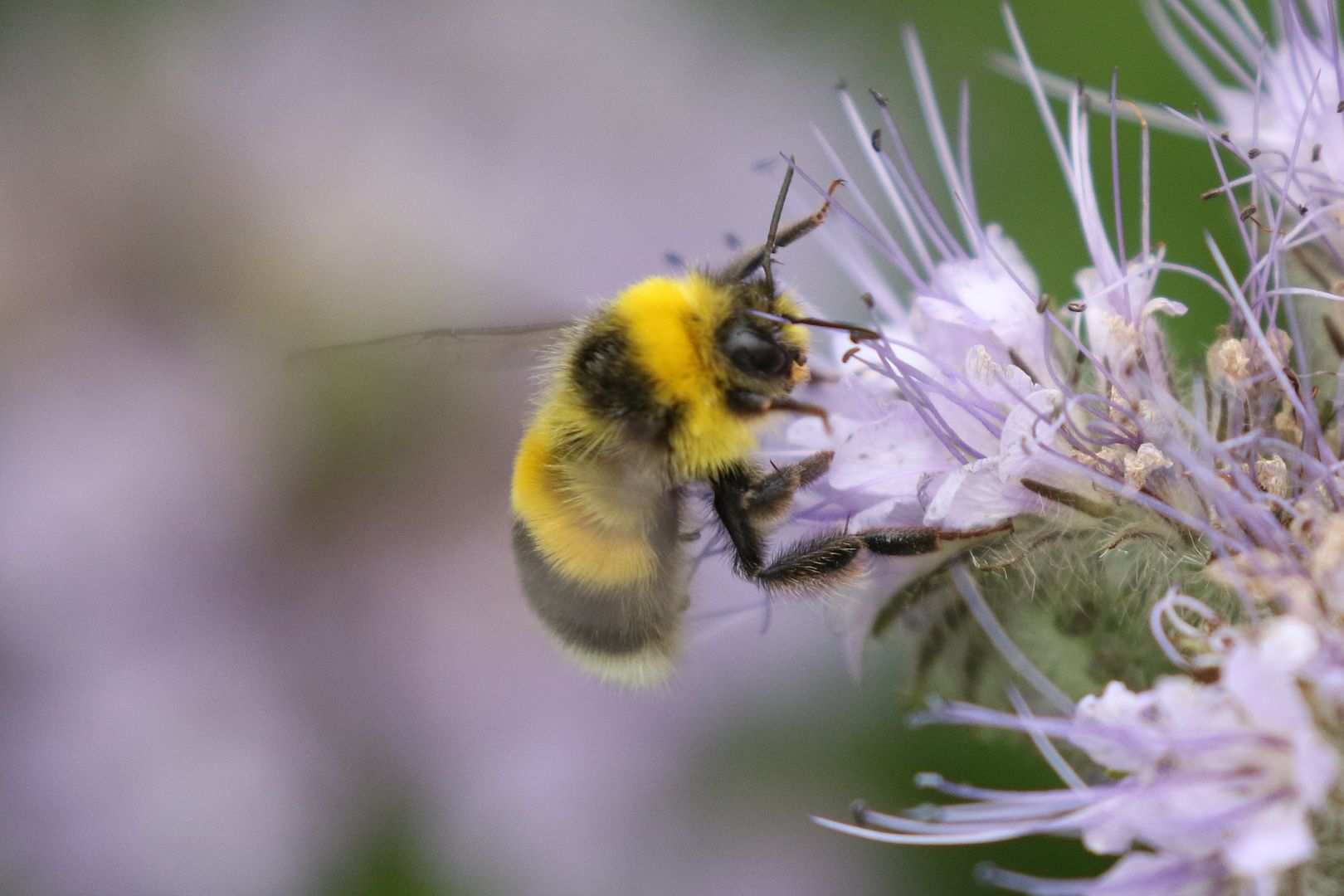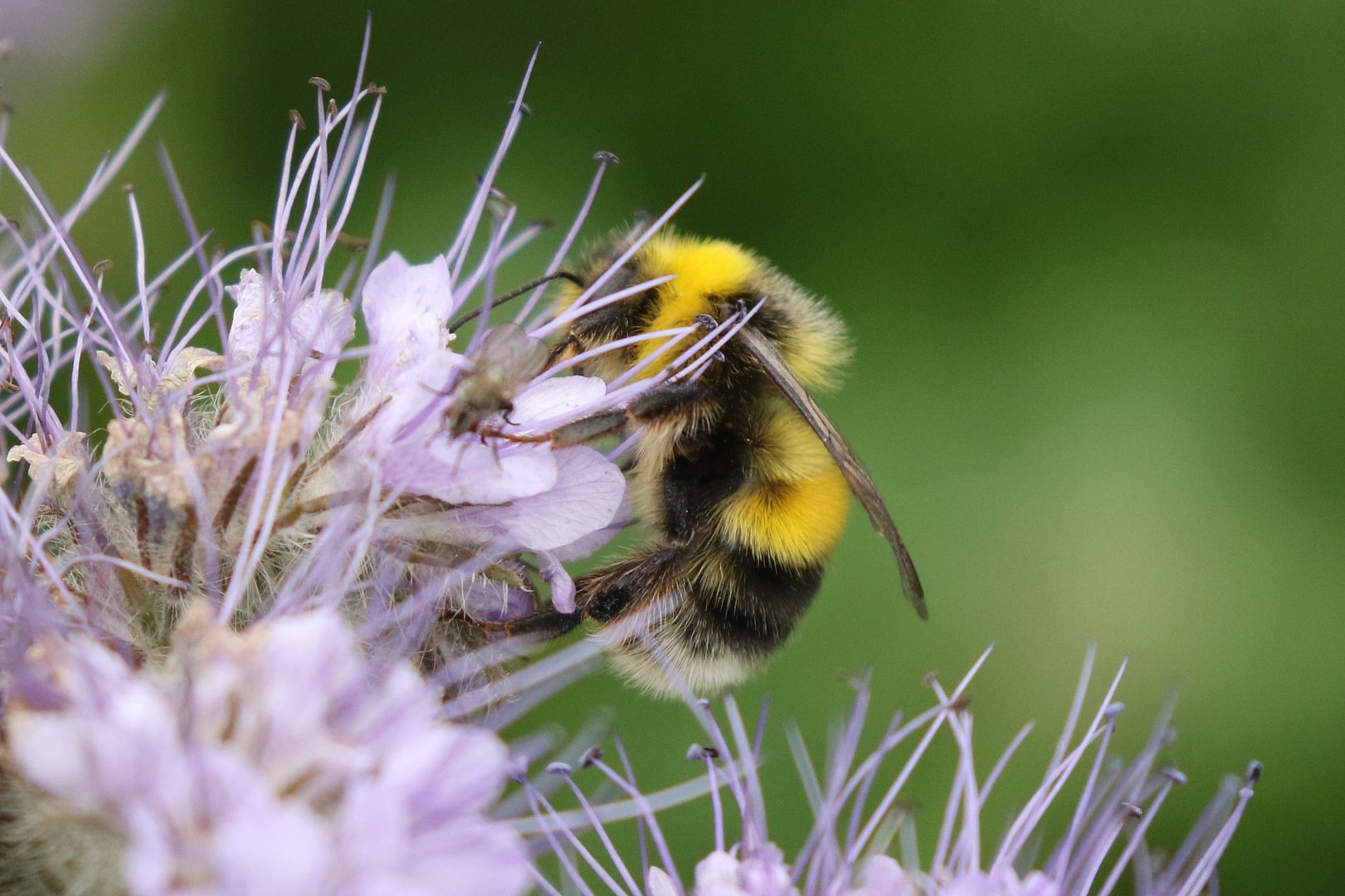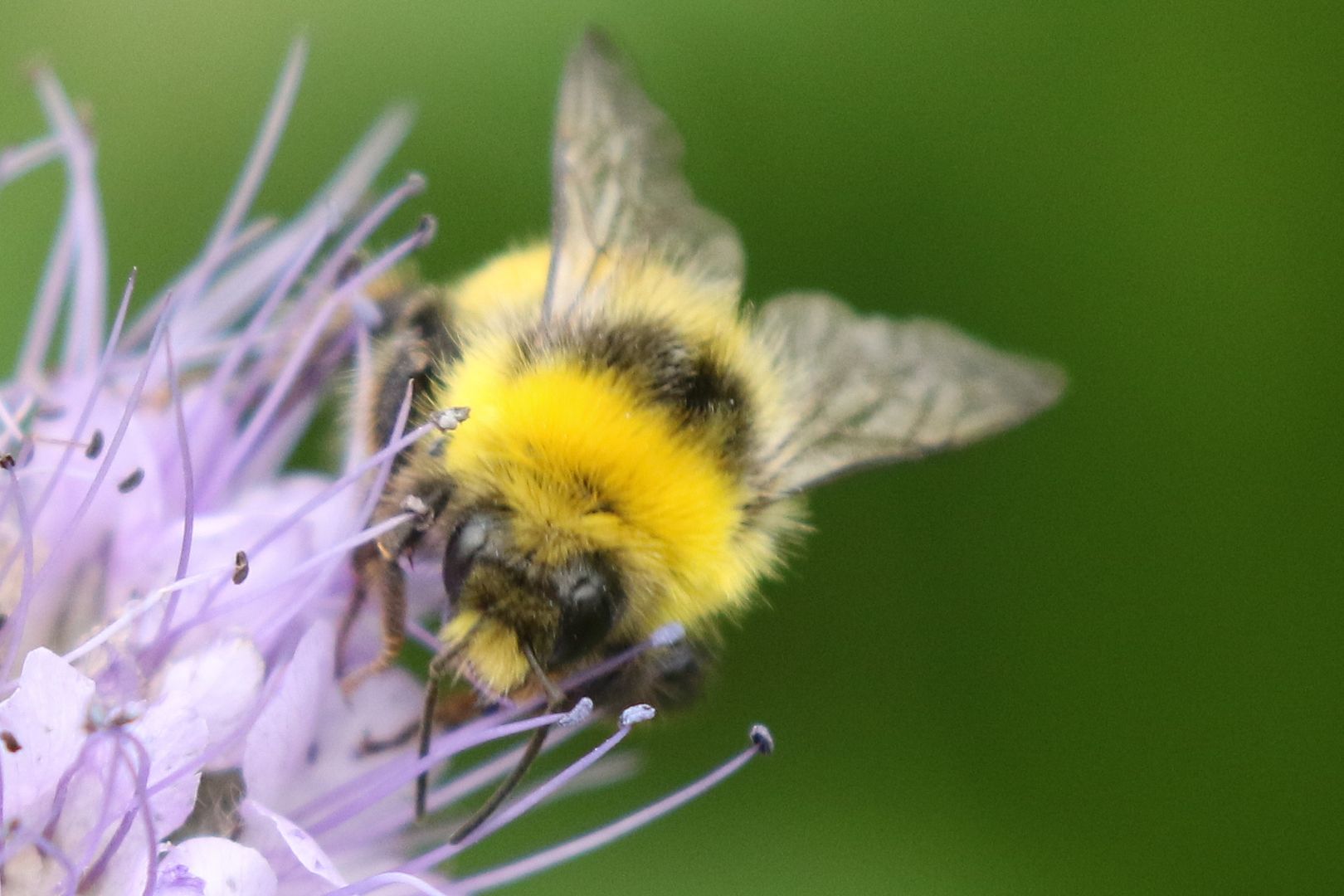 16th: 6 Bar-tailed Godwits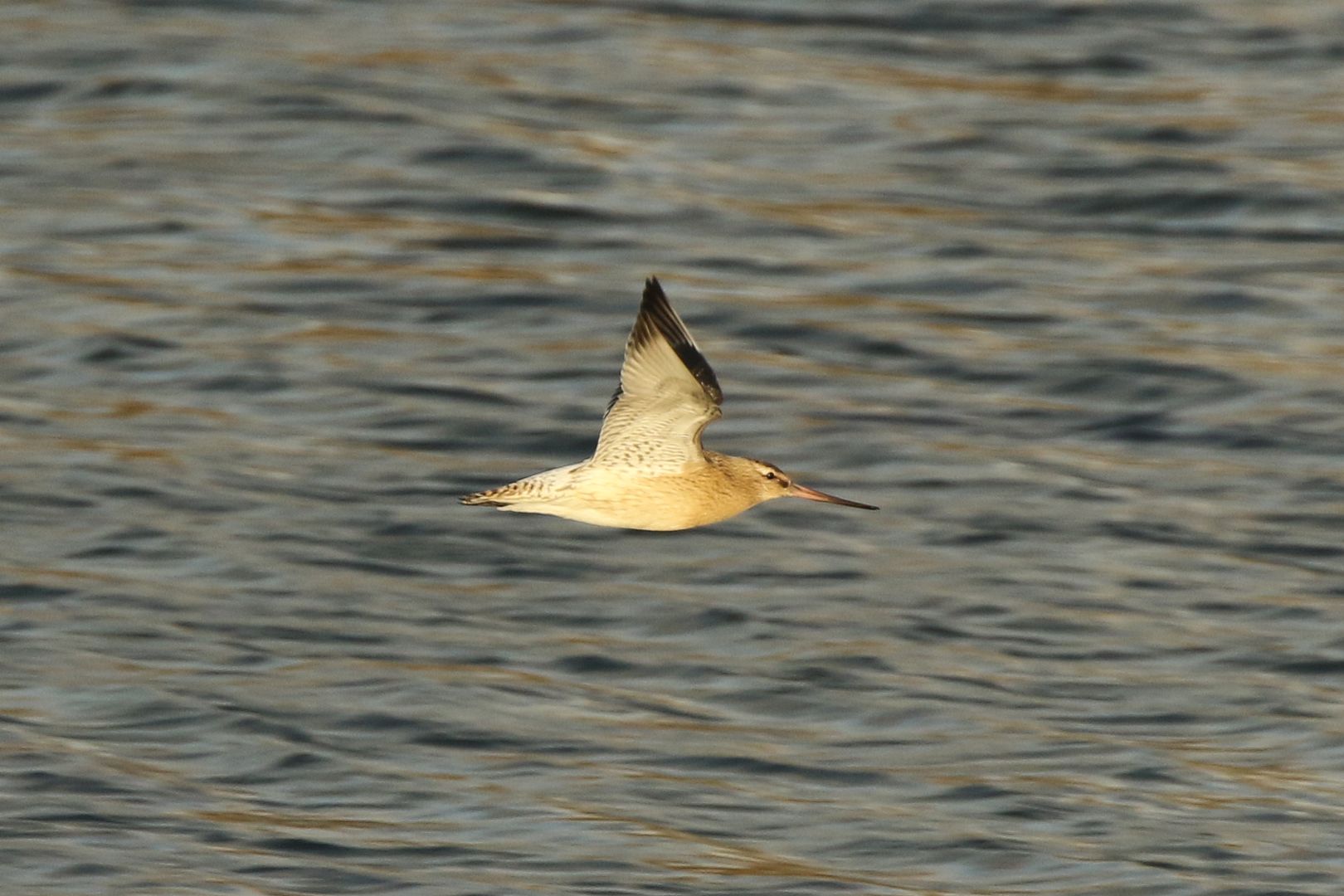 3 Lapwings, at least 3 'Greenland Wheatears'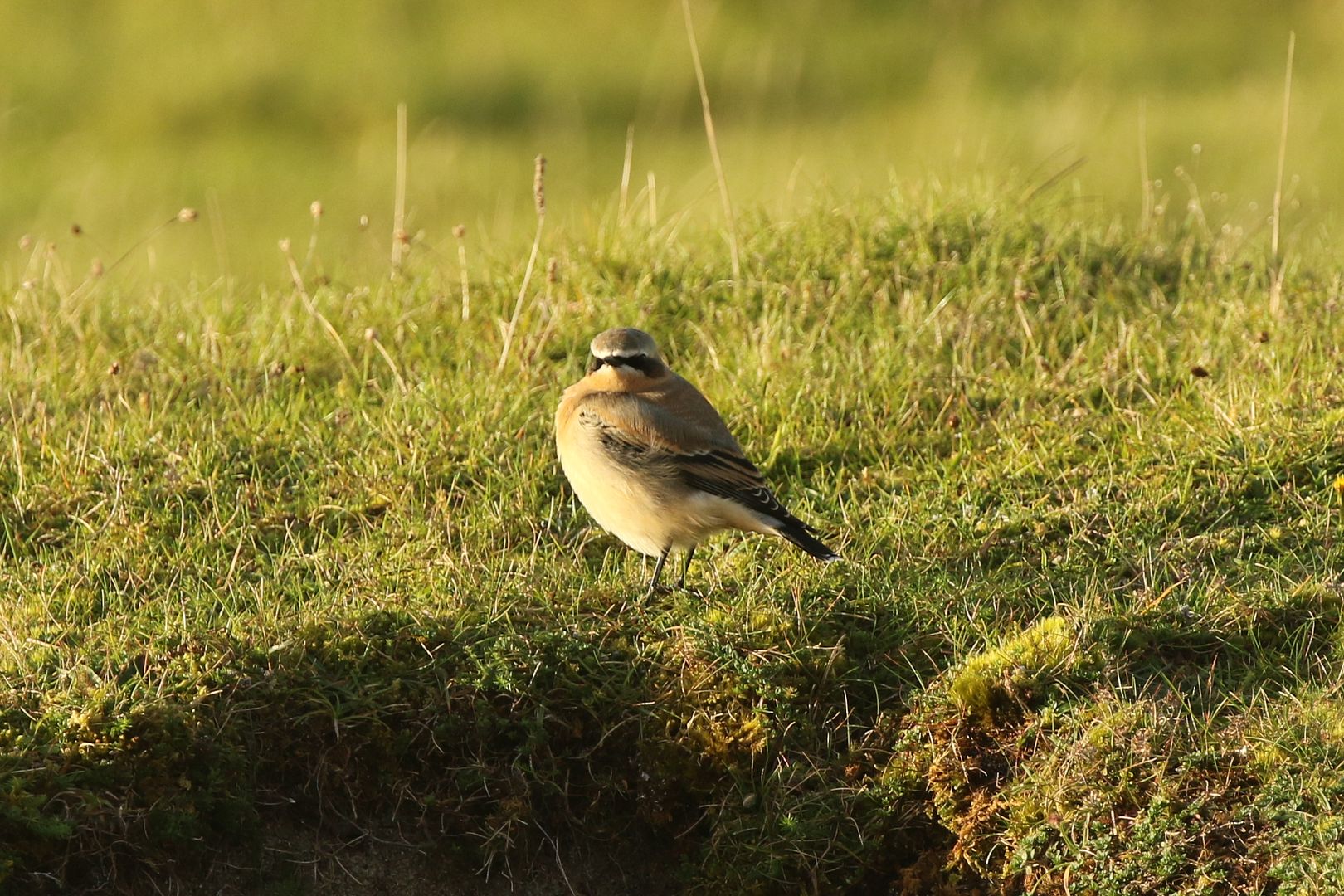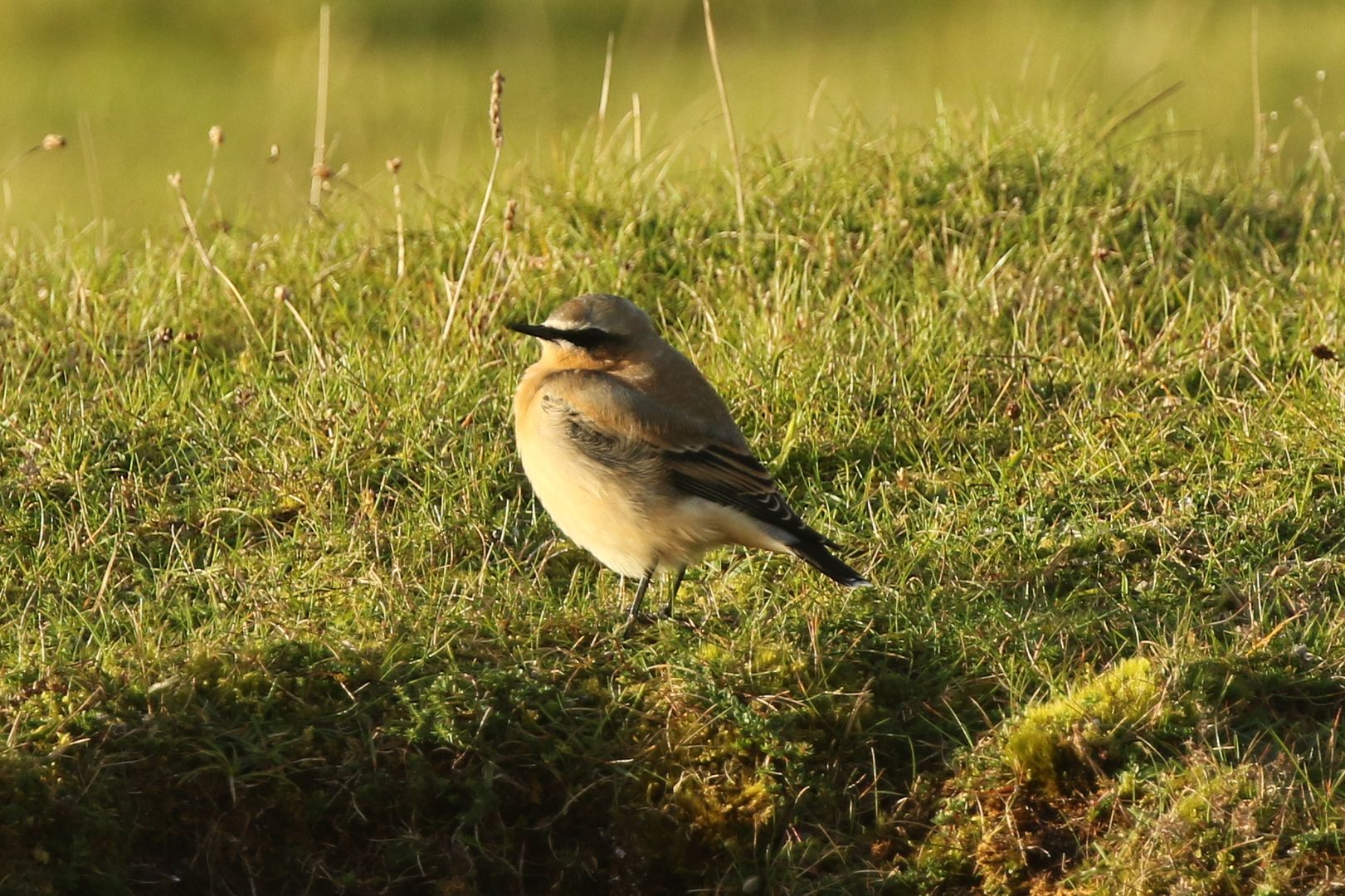 & 1 White Wagtail at Langamull.
2 Sanderlings at Lainne Sgeir, Calgary. Swallows still around at Treshnish.
Curlew


Common Gull